I'm still busy moving. Here's what I helped take part in before hopping on the plane. Others had more fun and shot guns instead of sit around on the radio like I did.
"It always hurts to see beautiful ships sink, and my sympathy goes to all Sailors who sailed on them, but the important thing is that the weapons fired did their job. That's the thing it's all about in the end," said Rear Adm. Leon Bruin, commander, Standing Naval Force Atlantic.

Upon completion of the firing exercises, Navy Explosive Ordnance Disposal Mobile Unit 2, Det. 26, assisted in sinking the ships through detonating positioned explosives along the hull.
Heh.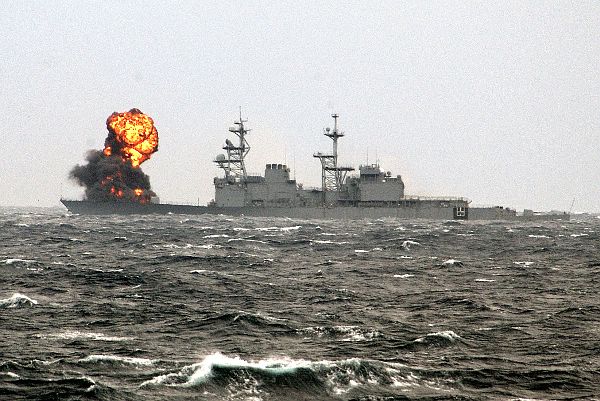 12 Responses to "SINKEX Update"
Trackback URL for SINKEX Update: http://gmapalumni.org/chapomatic/wp-trackback.php?p=484
Preview: